We know the pain of not having enough kaki's to enjoy your favourite sport. Worry not, you can now host a game through Courtsite for others to join you with just a few simple steps!
Here's how: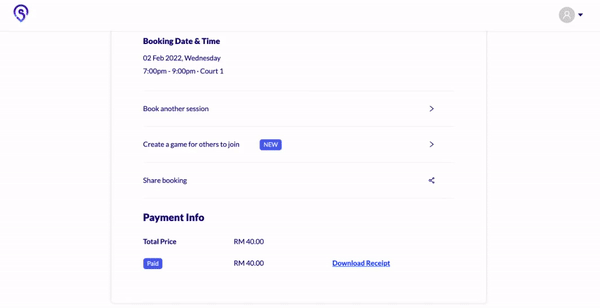 Go to your Upcoming tab and click on any of your upcoming bookings.
Click on "Create a game for others to join" and input information regarding your game.
Once you have created your game, you can start sharing your game with your friends!
Quick tips for game hosts
Be creative in describing your game! We noticed a higher participation rate when hosts take the time out to provide as much useful info as possible.
Use the game link as a way for your friends to RSVP to your private game. To keep your game private to you and your friends, just toggle the "Mark game as private" button. By marking your game as private, only your friends that have the link to your game will be able to view your game and your game will not be listed on Courtsite.
We will notify you if anyone joins or leaves your game. That way, you will be able to make the necessary arrangements for your game.
Who says that hosting a game is difficult? You can now easily host your next game with Courtsite and play your favourite sport with your friends - both old and new!